BARBARA
(2021-06-12)
Apart from some snakes and pongs, this is my very first video game. An original IP, so to speak :). I made this as a birthday gift for a child that never really played a video game before.
Maybe I'll write more about my motivation and the whole process in the future, but for now a couple of hard facts:
it was made in PICO-8, which is awesome!
it was a lot more work than I anticipated!
I'm super proud to have finished it!
You can play it here.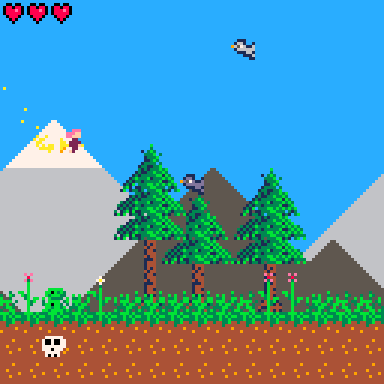 There's even merchandise: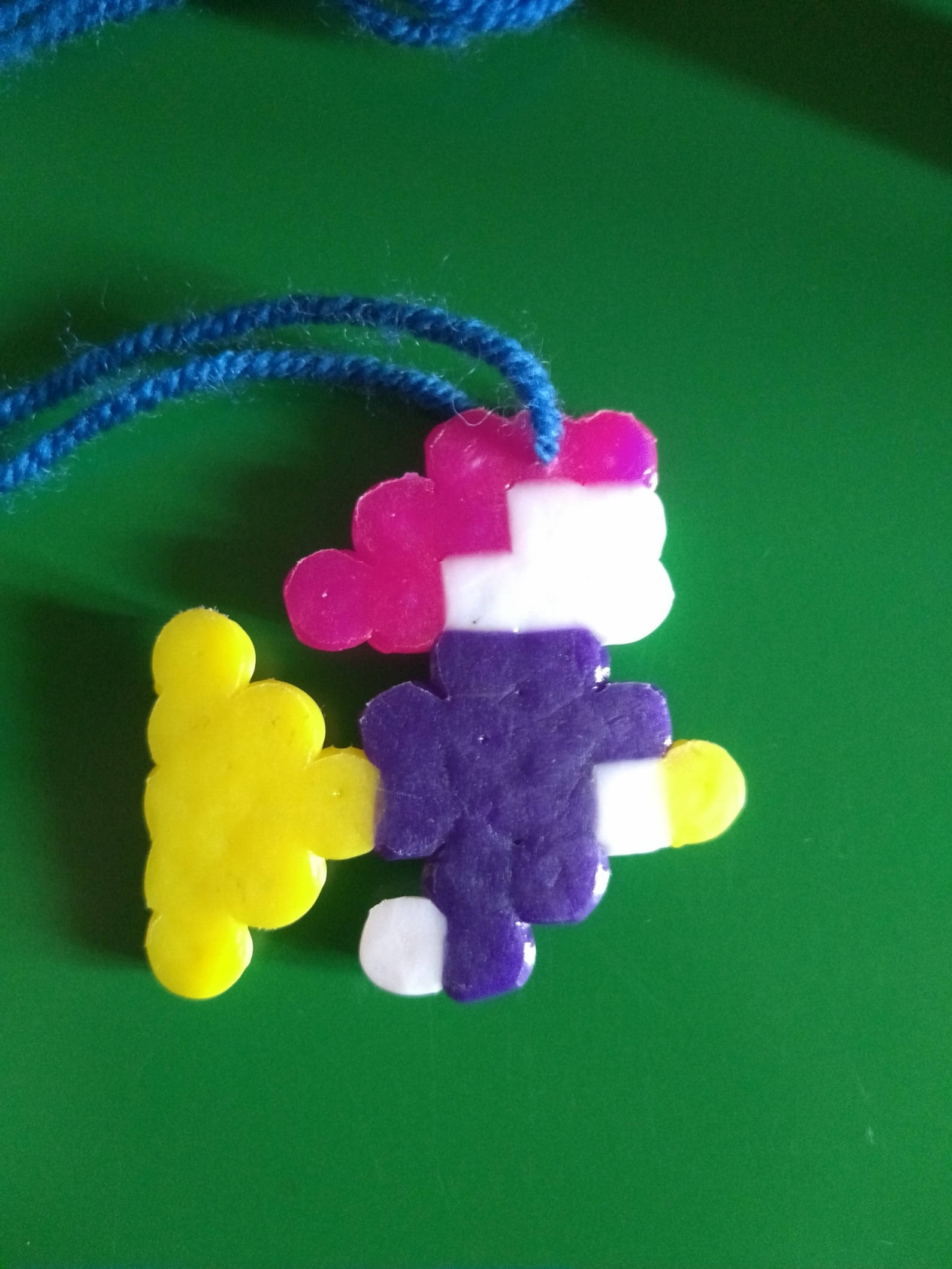 TICKTOCK
(2021-06-18)
I made TICKTOCK to get to know the awesome crisp-game-lib. It's a rather dull and unimaginative game. A typical example of: sounds neat on paper.
Apart from the final outcome, the making of it was well worth it. Like I said, I've gotten more familiar with the cgl and some trigonometric shenanigans, which is always useful.
You can play it here.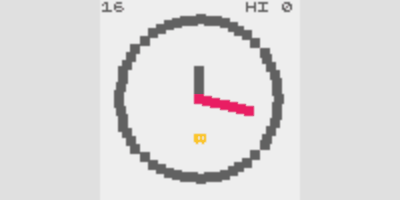 DONEWELL
(2021-06-26 Sa)
My second cgl game. In my humble opinion, it's actually fun to play. Well done.
You can play it here.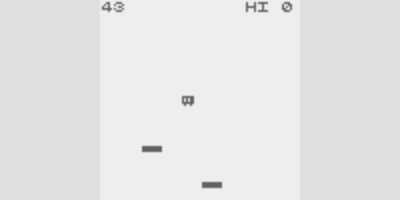 OFFGRID
(2021-07-31 Sa)
The sound effects makes this one a more rhythmic experience. Depending on the player's speed, it can take a while to get going. But it'll get there :).
You can play it here.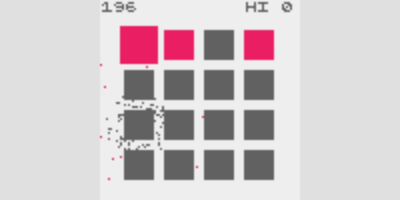 JASMIN
(2021-08-24 Di)
Quarter million, switchin' lanes
  — ScHoolboy Q, THat part

Another birthday, another present. This one is for a person who loves butterflies and elephants. And who thought that every previous game was too difficult. So there you go, have a more tame video game. Happy Birthday!
You can play it here.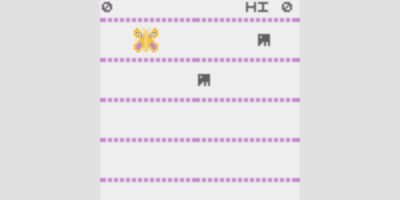 HOTSHOT
(2021-09-30 Do)
One game per month… I barely made it. This one is a hardcore shooter. Hold any button (or press the touchscreen) to charge a shot. Releasing the button will release the shot. You can slow down the laser beam by pressing down again. As always, it's more fun on mobile. Enjoy!
You can play it here.